The closer we get to Christmas, the more apparent crass consumerism becomes. Kids line up in department stores to meet Santa and tell him what they expect for Christmas. Santa just says, "All right little Suzy, you betcha", which is a horrible thing to say if your name is not Suzy.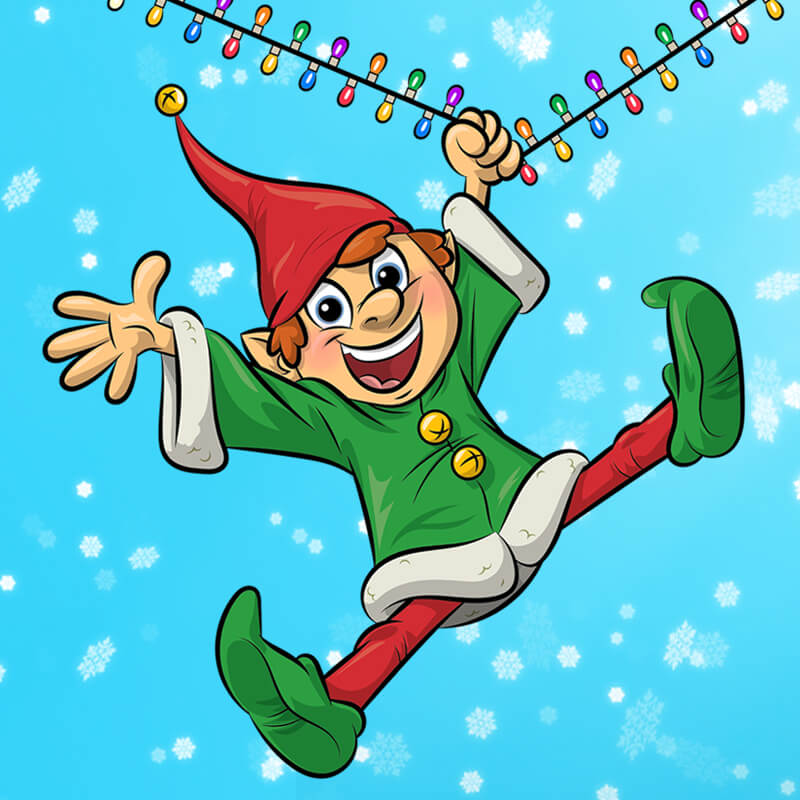 On Christmas Day, the presents arrive and Santa gets all the credit, along with all the snacks along the way. This is where I see a potential problem at the pole.
Santa gets all  the credit but the elves do all the work and it's high time we talked about equal rights for elves. All year long, a dedicated team of elves crank out toys at the North Pole so that Santa can give them away from his reindeer-powered space sleigh. But what thanks do they get?
You never see Santa saying something like, "I couldn't have done it without the support of my elves." It makes me wonder if the elves are working there of their own free will? If so, how much are they being paid? Do they get health insurance? What about retirement? I think it's time to know.
After gratuitous internet research, I discovered the real history of Santa's elves. In the beginning, Santa Ltd. was a small non-profit start-up, making and delivering toys. It was a neighborhood tradition but soon it went viral, and spread throughout Europe like the bubonic plague.
Santa loved the publicity but knew that to make and deliver more toys, he was going to need more space and a  big crew. He found a great deal on real estate deal at the North Pole and he and Mrs. Clause moved in. Santa knew that to run a toy making business of such an epic scale, he would need workers. He went for a walk through town and noticed the doors on the buildings were shorter, and there was no big and tall mens store. He put two and two together and realized that he was in Elf Land. Everybody in town, except for Santa and Mrs. Clause, was an elf, and Santa knew there would be no shortage – pun intended – of workers for his toy factory.
The first year Santa employed 20 elves but that number swelled to over 200 during the Cabbage Patch craze of the 80's. Currently Santa Ltd. employs over 500 seasonal elves. The elves receive a fair wage, regular raises, and are non-union. They are independent contractors and not long ago, one of them went rogue.
One elf broke away from the toy-making mold and struck out on his own. The runaway elf became the Elf on a Shelf. Elf on a Shelf is popular with both kids and adults. Each day, the elf is placed in a different location in the home and from this lair, he spies on the kids. The elf sees everything they do and if they rack up too many "naughty" points, Santa will be alerted and they won't get crap for Christmas. That's the story we tell them so they can celebrate the days before Christmas under the watchful eye of an elfin spy. Merry Christmas and Paranoia on Earth.
To learn more about the elf culture, visit Elfies.com, and write your congressperson to demand elf rights.