Yesterday was a day of rest for my weary posterior and I explored the city of Gatlinburg,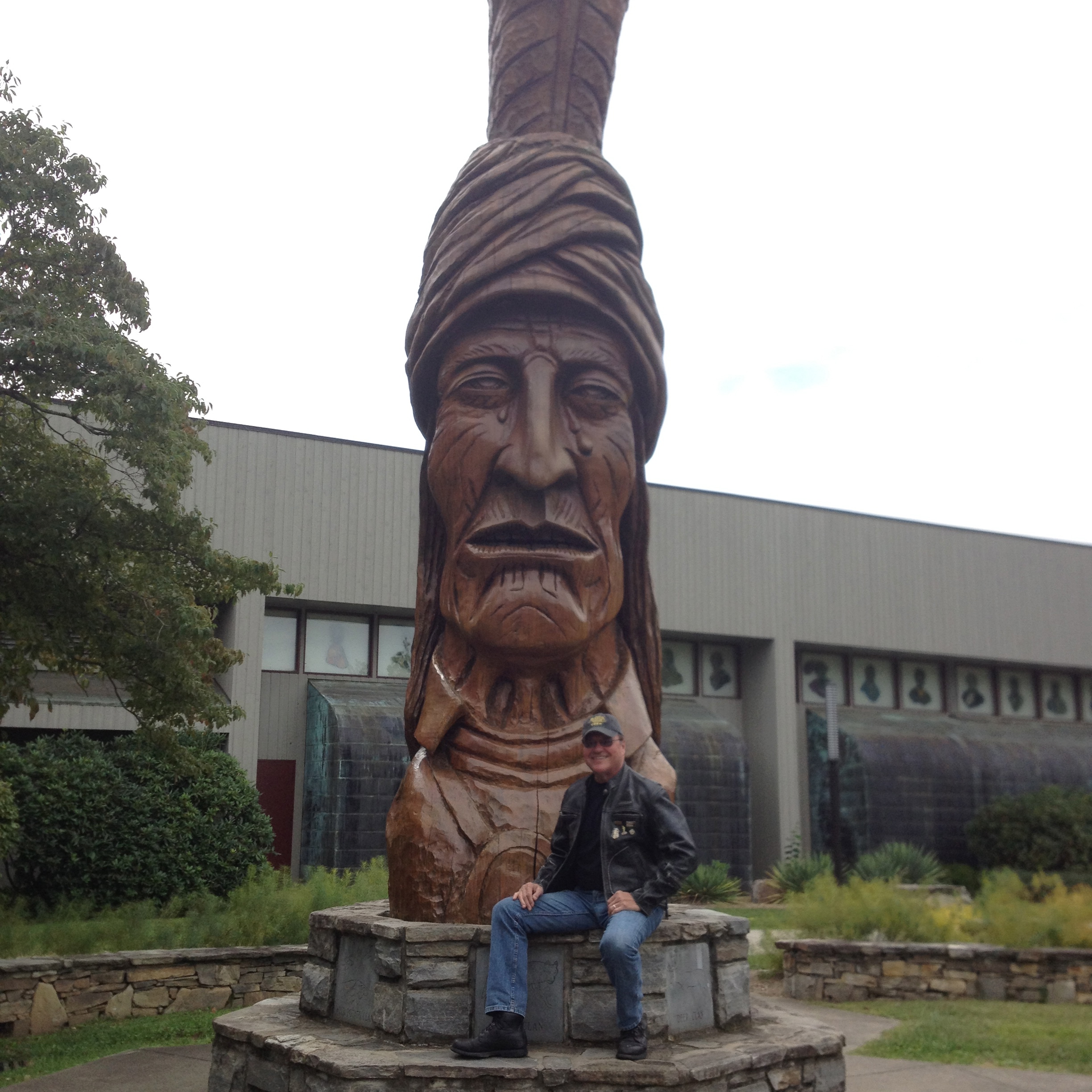 gateway to Smoky Mountain National Park. Gatlinburg is a nice town but should be renamed Tourist-trap-burg. In a two mile stretch, there is every possible fast food franchise as well as touristy activities like a wax museum, a skyride, the world's largest bowl of grits, trained monkeys playing bluegrass, and stores willing to do anything to get you to come inside. One advertised live alligators which were only 12 inches long, and another advertised live sharks which were guys from Brooklyn willing to lend you money at 50% interest. A few shops also offered "buy one item, get two free." This, my friends is top quality merchandise. There were also two moonshine distilleries In Gatlinburg. Of all the choices available to me, I chose to visit the distilleries. I went to Sugarlands Moonshine Distillery because they offered free samples.
Moonshine is liquor, or licker as they call it here, made from corn. It is available in  two varieties, both sold in mason jars. One kind has no label, is only sold in the backwoods, and has the potential to make you blind. The other is made legally and sold over the counter. That is the kind Sugarlands makes. After a sampling of eight different flavors, I was a bit loopy and decided to buy some jars to take home. Later I discovered that Sugarlands Moonshine is distributed in Illinois and available at a liquor store about three miles from my house. Nonetheless, it's a tasty drink if you don't mind growing hair on your tongue.
Today I took the bike and rode through the mountains on Newfound Gap Road to the Cherokee Indian reservation in North Carolina. I learned a lot about the Cherokees who got royally screwed by the U.S. Government and only now are enacting their revenge by opening a casino.
I also hiked the Appalachian Trail. The Appalachian Trail is over 2,000 miles long and is featured in the new Robert Redford / Nick Nolte movie, A Walk In The Woods. I did not do the entire 2,000 miles because of time restraints but I hiked at least 2,000 feet and it was exhausting.
Most of the group I came with went on the legendary Tail of the Dragon, an 11 mile stretch of road with 318 turns and switchbacks. One of our group went off the road and dumped their motorcycle over a cliff. The rider is OK but their bike has a few battle scars. This information prompted me to avoid the Dragon all together and instead just purchase the T-Shirt. Who's going to know, other than you people? But if you don't say anything, neither will I.
Tomorrow I will be exploring the Blue Ridge Parkway which is a 469 mile stretch of road that connects the Great Smoky Mountain National Park with the Shenandoah National Park in Virginia. Again, I won't have time to ride the entire length but I plan to ride until it is time for lunch.