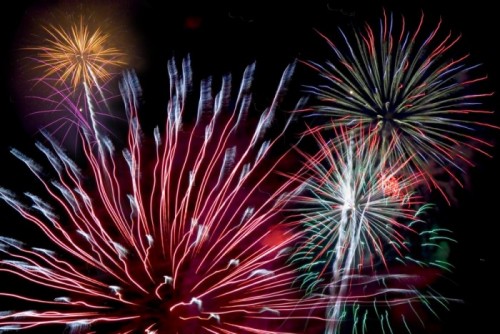 The cause of the Post Labor Day Blues, or PLDB, is not so much that summer is over and it doesn't concern going back to school. The PLDB are caused because we have no more holidays to celebrate until Halloween, Sure, there's Columbus Day on October 13th and it will have some parades, but nobody has a family picnic or buys a mattress on Columbus Day like they do on other big holidays. For all practical purposes, we have nothing to celebrate until October 31st. Something needs to be done.
Devoting all of our efforts to this project, the research team at Irvin University has come up with a revolutionary idea. Between Labor Day and Halloween, each person would be allowed to pick one holiday, name it, and celebrate. All you need to select this holiday is a reason, and that's where I come in.
I can give you a reason, a theme, a menu, and activities for the holiday of your choice. Just give me a date. Go ahead, yell it out. I heard September 18.
This was the TV premier of The Addams Family in 1964, and Get Smart in 1965 so it's Nostalgia TV Day. Dress as your favorite character. A favorite would be cousin Itt. Just wrap yourself in masking tape, sticky side out, and pet the dog. You'll have your costume in minutes.
What about September 27th? Celebrate the birthdays of two American icons, Wilford Brimley and Meatloaf. Dinner consists of oatmeal and meat loaf. As a party game, swap medications with the person on your left.
Somebody called out October 2, thinking they would stump me but October 2 happens to be Guinea Day, when Guinea celebrates their independence from France. The first party game would be pin the tail on the world map in an attempt to discover where exactly Guinea is. Dinner would be roast pork, and would be whimsically billed on the invitations as "Guinea Pig."
Any day you want can be a holiday, which is a good way to look at life. If you consider everyday to be a holiday, your stress level will drop. Of course, so will your income because who's going to hire somebody that takes every day off?
All I'm saying is that when life starts to get you down and everything gets more difficult to deal with, pick a day and create your holiday. If you'd like help with the theme for any particular day, drop me a note.